A recent report 'The State of Britain's Hedgehogs' found that hedgehog numbers are down in rural areas by between 30% and 75% since 2000. The familiar, prickly mammals need hedgerows and field margins; loss of those could be driving the decline.
However, it's not all bad news – it is a "stark contrast" to the numbers in towns and cities, where the data showed that hedgehog populations may be starting to recover.
At Pobl, we're doing our bit to help out our hedgehog pals by installing 'hedgehog highways' in the fences of some of our new build properties. These gaps are designed to allow hedgehogs to move between garden spaces (hedgehogs can travel about one mile or 1.6km every night in search of food and mates!)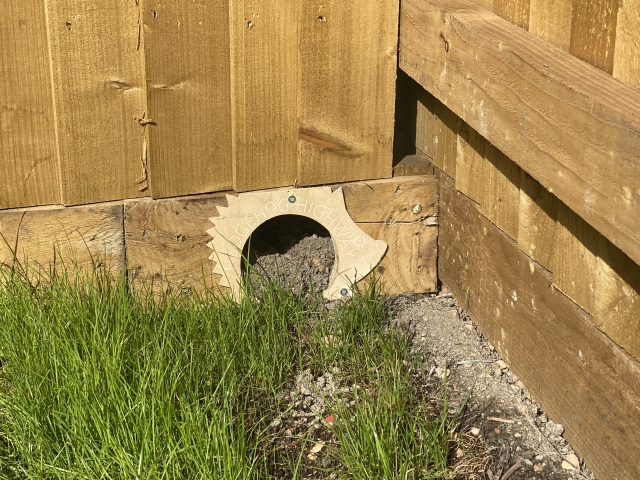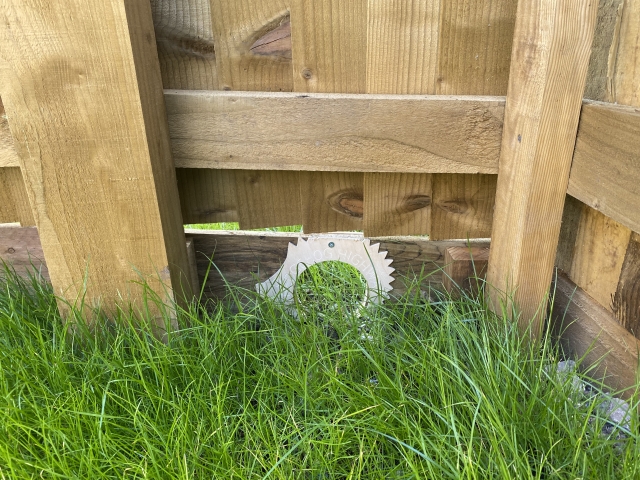 Hedgehog highways at Kirby Daniel Court, Newport
Create your own
If you have a garden, then you can help out too! You can create your own 'hedgehog highway' by making a 13cm/5in or CD-case-sized square gap in your fence. This will enable hedgehogs to roam between neighbouring gardens and green spaces, which is vital to their survival.
Other ways to make your garden hedgehog-friendly
The British Hedgehog Preservation Society has some top tips for helping to encourage hedgehog visitors to your garden:
Leave a corner of your garden "wild"
Check hedges and undergrowth before strimming or clipping
Make a home for hedgehogs to hibernate
Ensure that you tie up or store sports and garden netting when not in use.
Put out water and food: Hedgehogs really benefit from extra food, using it as a supplement to their natural diet. Meaty cat or dog food and hedgehog food are both suitable. Water can also be scarce at certain times of the year and is the only thing you should give them to drink.